January 2018 Cake Festivals, Shows and Expos
See what events are on in New Zealand and around the world!  Would you like to see your event listed in our calendar?  Contact us with the details.
15 Dec 2017 - 1 Jan 2018
Bengaluru, India
World's Biggest Cake Show. Spread over 10,000 Sq.Ft year after year for 43 years Bengalureans await the festive season for one reason The Annual Cake show with the Legendary 77 year old C.Ramachandran (Ex.Promoter of Nilgiris) displaying his culinary skills along with Manish Gaur of Institute of Bake and Cake Art (IBCA) and IBCA Students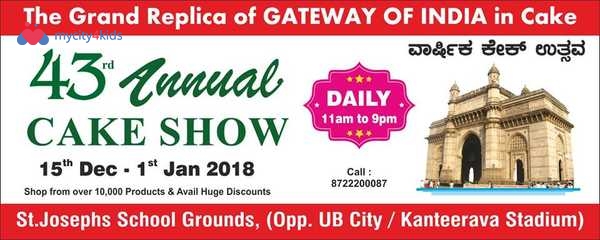 Have you thought about joining your local cake guild?  Click here to find your local branch and meeting time.