Sugar Cookie Class with Joonie Tan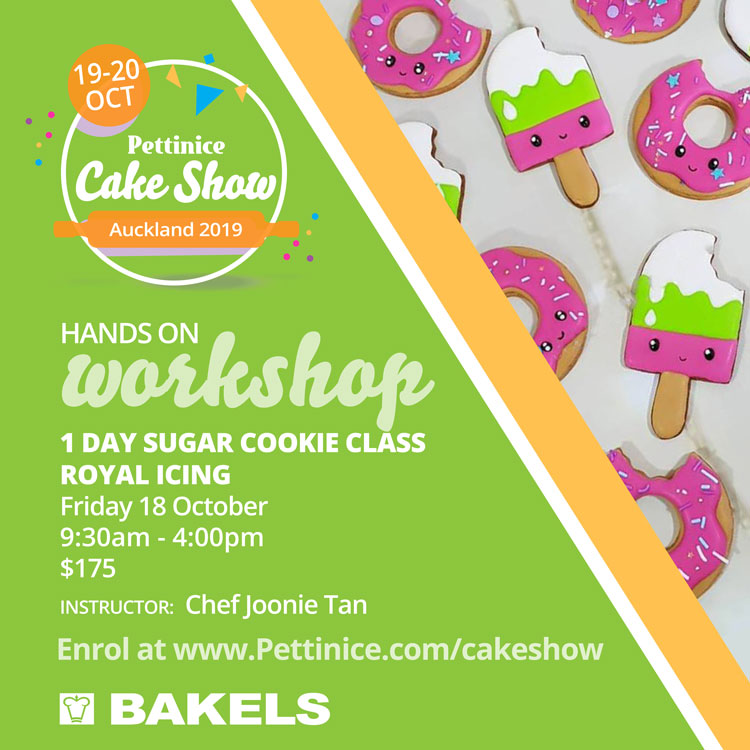 Sugar cookie class with
Chef Joonie Tan, Lavonne Academy
Learn all the tips and tricks to make gorgeous sugar cookies in a full day class. The class will cover:
Make the perfect vanilla cookie
Quick non cutter method
How to make royal icing base
Royal icing consistency check technique
Technique on flooding shaped cookies
Colouring and shading
Minimal tool usage
Class is suitable for beginners.
Spaces are limited, so please book early to avoid disappointment.
Date: Friday 18 October

Time: 9:30 - 4:00 pm
Cost: $175
Instructor: Chef Joonie Tan, Lavonne Academy
Joonie Tan is the proficient cake artist and brain behind 180 Degree Celsius, a renowned cake studio in Bangalore. Her exceptional works have been published in various national and international publications all over the world. Apart from specialising in customized cake orders for wedding and celebration cakes, she is also a member of faculty at Lavonne Academy of Baking Science and Pastry Arts, India's first specialized international baking academy. As Executive Pastry Artist at Lavonne, Joonie teaches advanced baking and cake decorating skills and techniques. On an average, she trains more than 500 budding cake artists every year, at Lavonne.
You can find Joonie on Facebook. 


Remember to purchase your Pettinice Cake Show weekend pass!
Kids 12 and under are free.
Time to roll your sleeves up for the chance to win your share of $7k in cash and sponsored prizes in our 2019 show cake competition.