Vintage style cupcakes with Leslea Matsis Cakes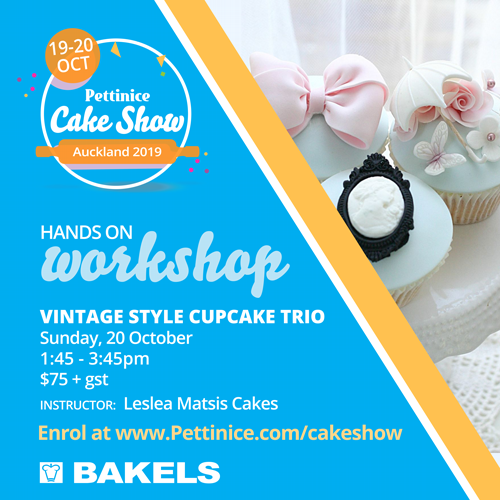 Vintage Style Cupcakes with Leslea Matsis
Create some vintage style cupcakes, perfect for a girly event or feminine birthday.
In this class, learn how to use silicone molds successfully to create the perfect, realistic looking cameo. No-one will believe it is edible! Then by cutting strips of flowerpaste, design a full and flouncy bow. To top off the trio, make and decorate a vintage style umbrella complete with some freehand mini roses and wired hydrangea blossoms.  This class is suitable for beginners.
Small class, so please book early to avoid disappointment.
Date: Sunday, 20 October
Time: 1:45 - 3:45pm
Cost: $75 + gst
Instructor: Leslea Matsis Cakes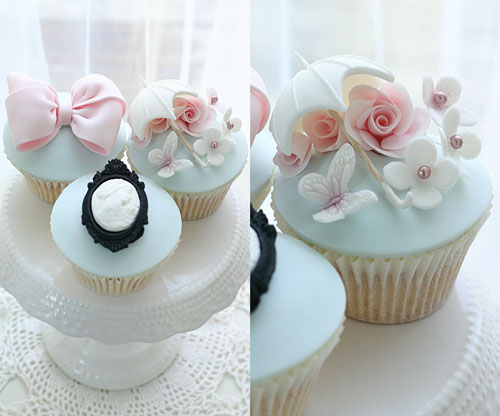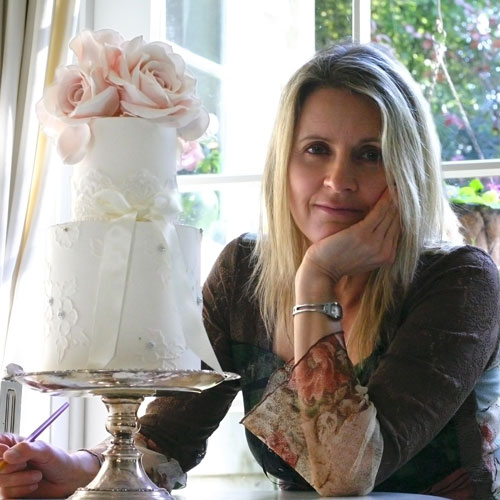 Check out the other classes available:
Remember to purchase your Pettinice Cake Show weekend pass!
Kids 12 and under are free.