How to make a donut cake topper
How to make a fondant Donut Topper with Kez Maxwell from iced by kez*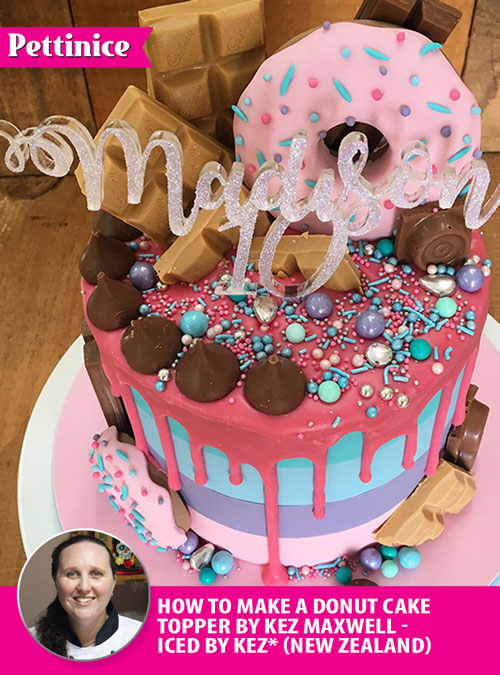 How to make a fondant Donut Topper with Kez Maxwell from iced by kez*
Approximate Decorating time: 30mins-1hour
Decorating level: Beginner
Edibles Needed:
Pettinice White, Chocolate, Pink, Blue, Purple
Shortening
Cornflour
Piping Gel
Tools Needed:
Small Rolling Pin
Circle Cutters x 4
Fondant Smoother
Modelling tools
Exacto knife
Razor blade
Cling Wrap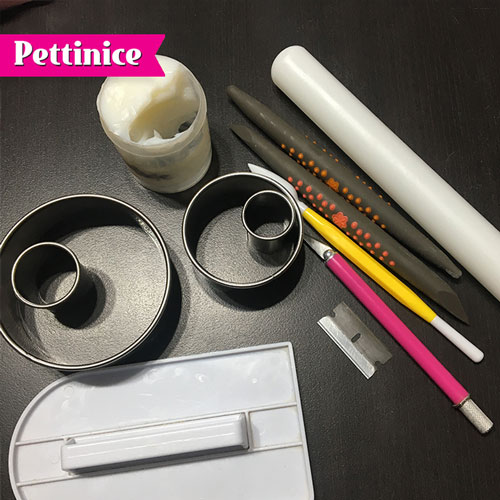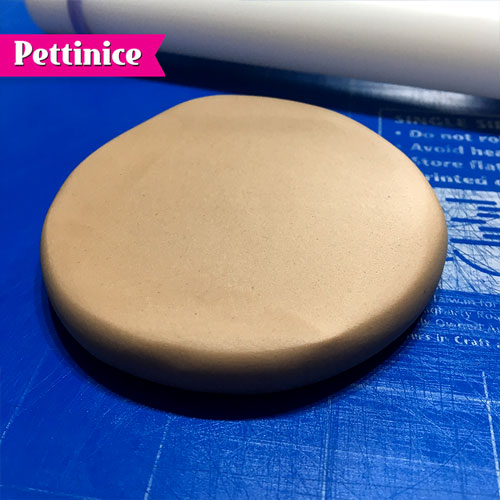 Mix a little bit of Chocolate Pettinice with a decent amount of White to get the donut colouring you desire.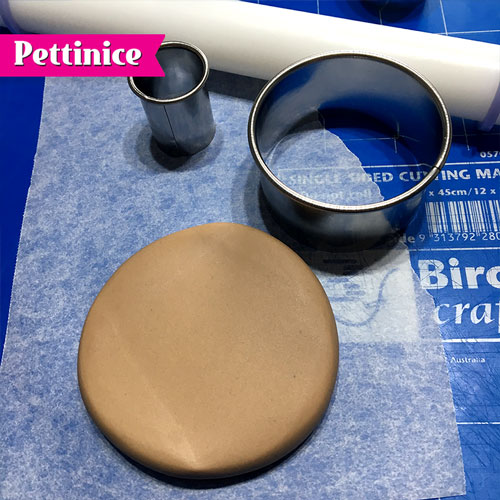 Roll it out, keeping it thick - you need at least 1/2 an inch - 3/4 inch thickness.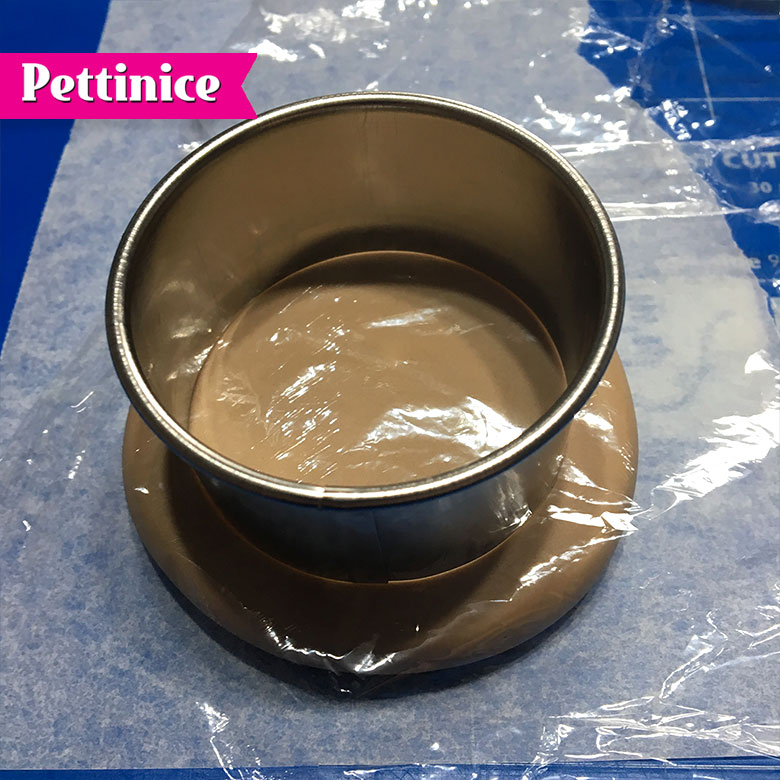 Get some cling wrap and place it over the rolled out fondant, using the biggest circle cutter - press the cutter down over the glad wrap as shown.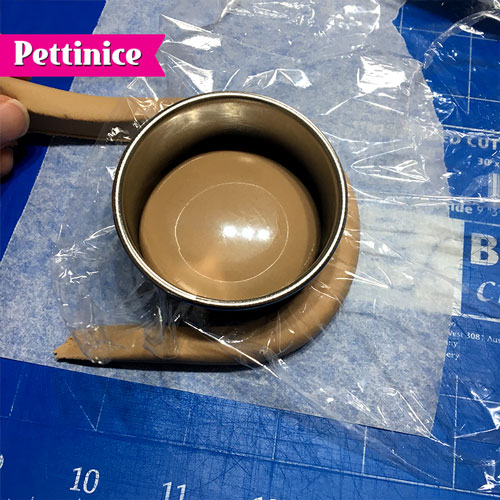 Gently pull the excess fondant away before removing the cutter.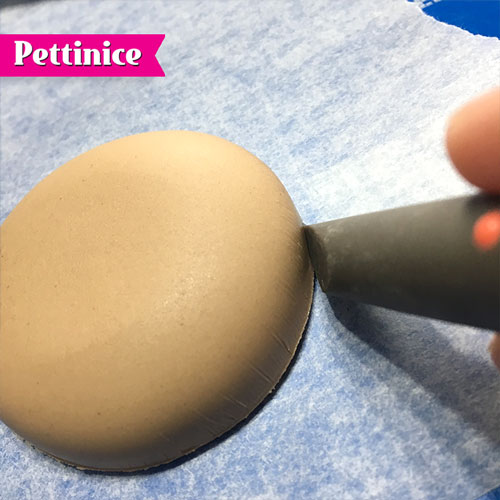 Clean the rough edge using a tool or your fingers.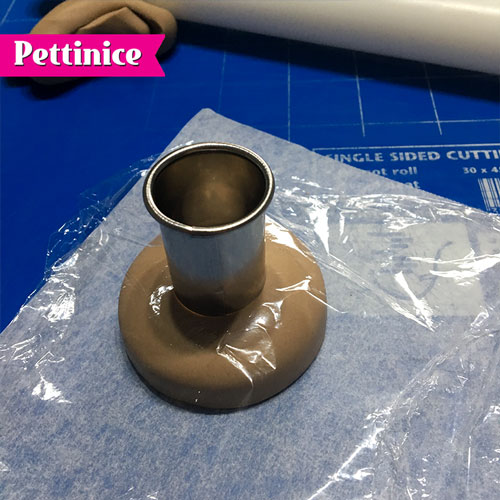 Place cling wrap over the donut and repeat the 1st step using the smaller circle cutter in the middle of your donut
These donuts are so easy to make & look so awesome on a cake or as cupcake toppers! You can get creative with what colours you use! Use purples, orange & lime green to make a cute halloween style donut!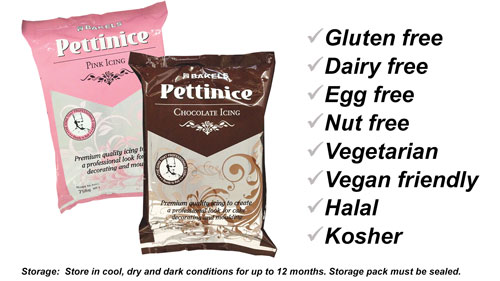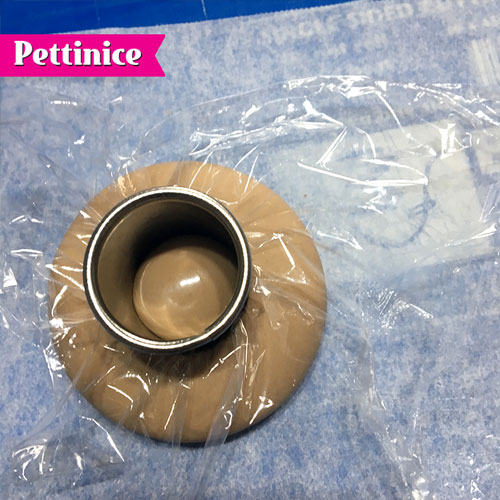 Top view.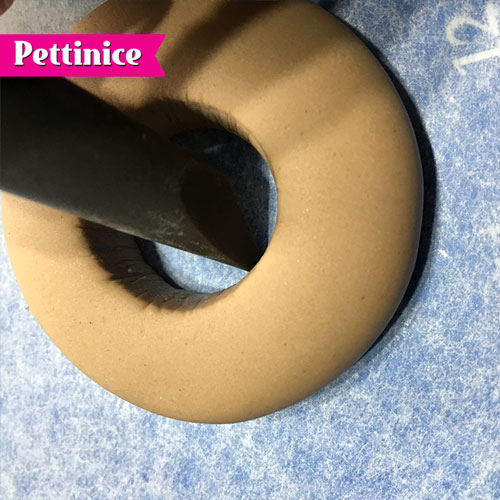 Take the cutter out and remove the cling wrap and smooth the inside of the donut using a tool or your finger.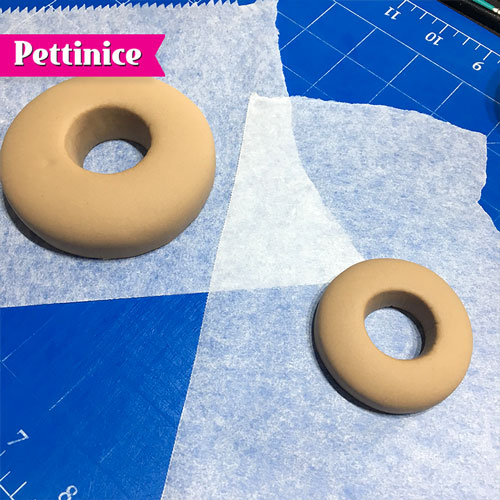 *please note, I made two different sized donuts - work out what size you want to use for your cake before you start.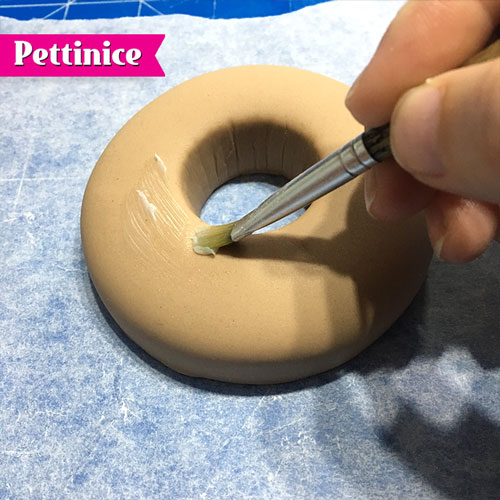 Brush some shortening all over the donut.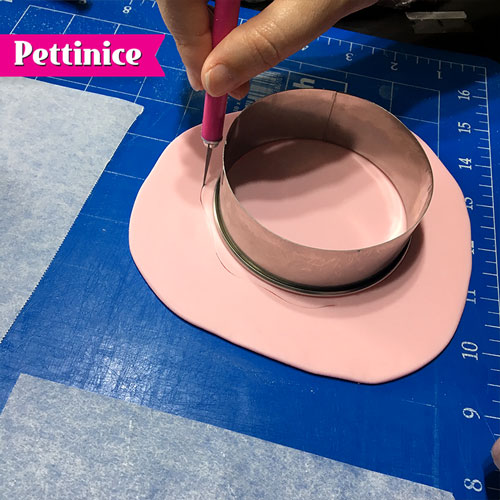 Roll out some Pink fondant for the icing. Use a circle cutter as your guide, one a little bit bigger than your donut, but not too big.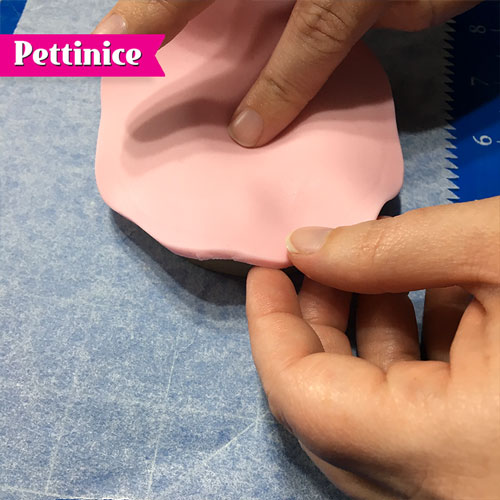 Using your exacto knife cut a wavy pattern around it, smooth the edge with your finger.  Place it on your donut.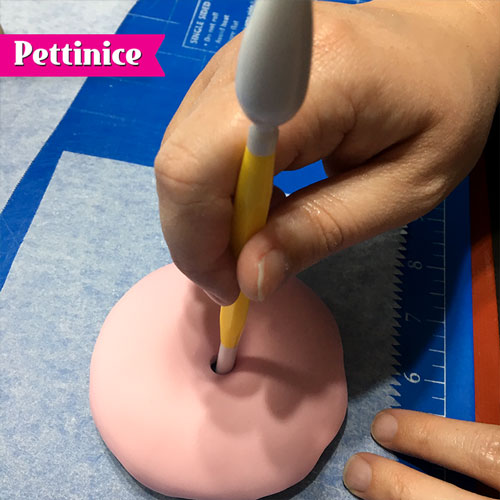 Using the pointing end of a tool poke a hole in the middle.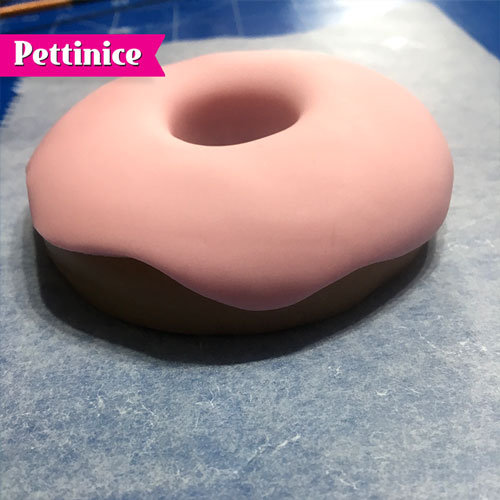 Gently smooth the fondant into the middle of the donut.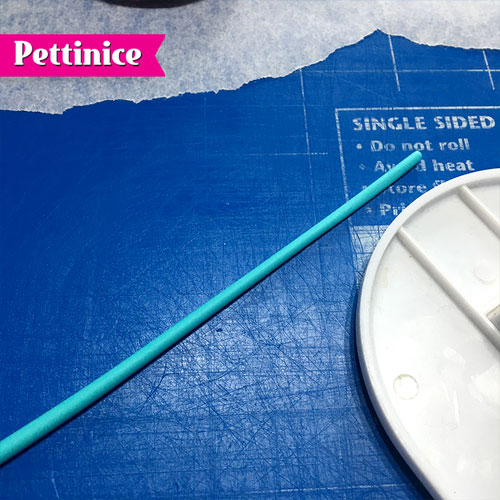 To make the sprinkles, roll out a thin piece of blue.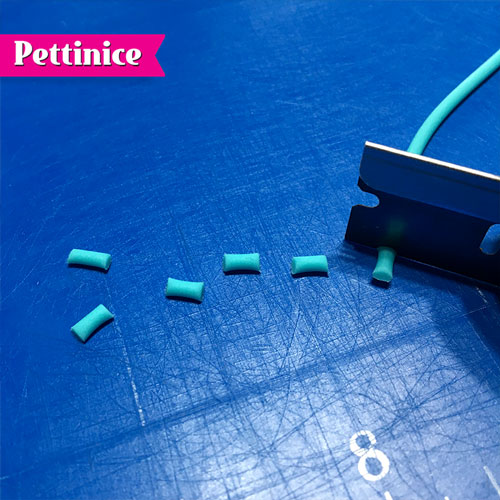 Cut small bits of equal size using your razor blade to get a clean cut.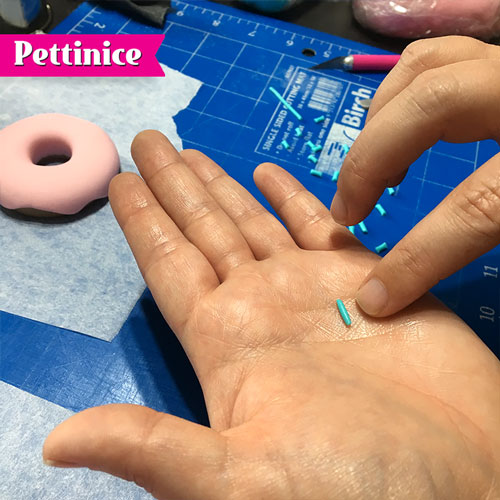 Roll them in your hand to make them a little thinner & clean the edge.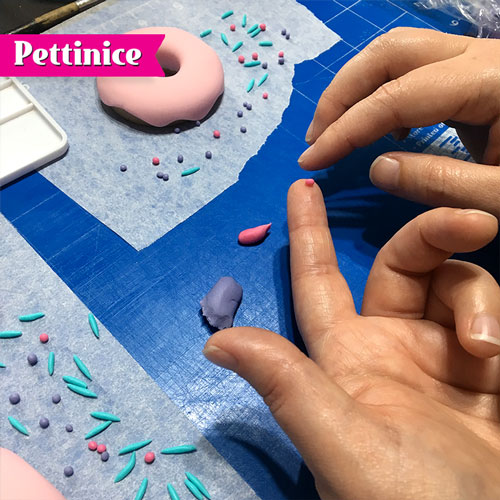 Using a darker pink & purple roll some tiny balls.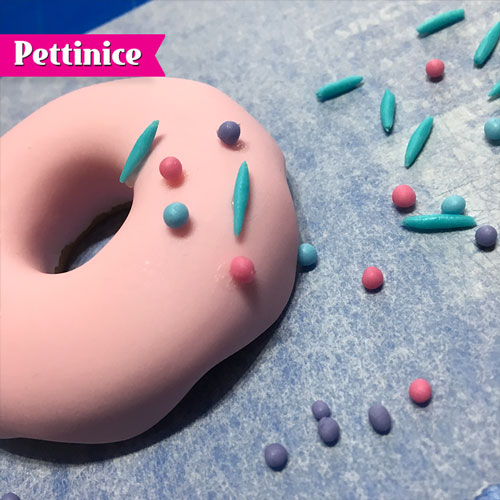 Attach them to your donut using some piping gel.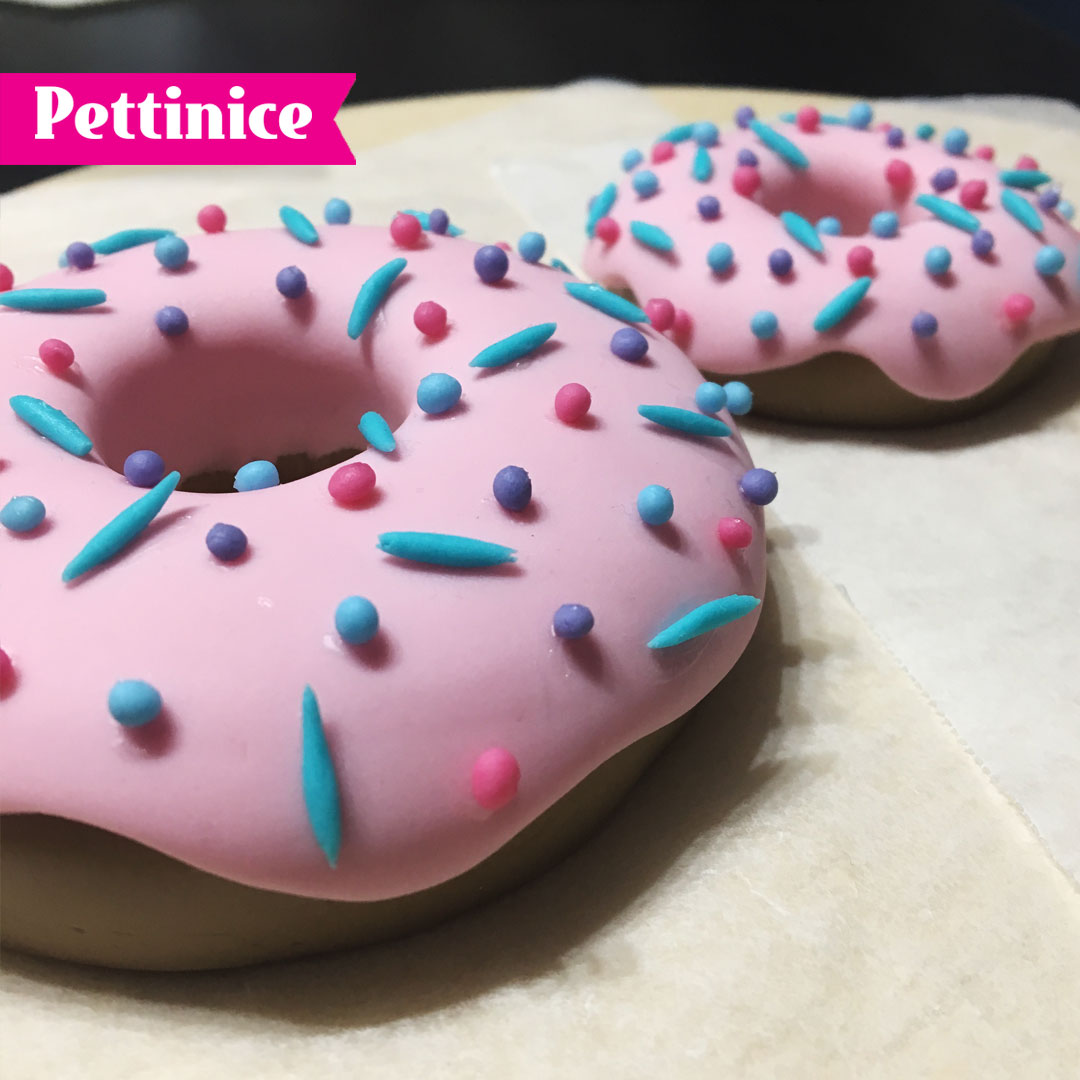 You're done!! - let them set up for a couple of days before placing on your cake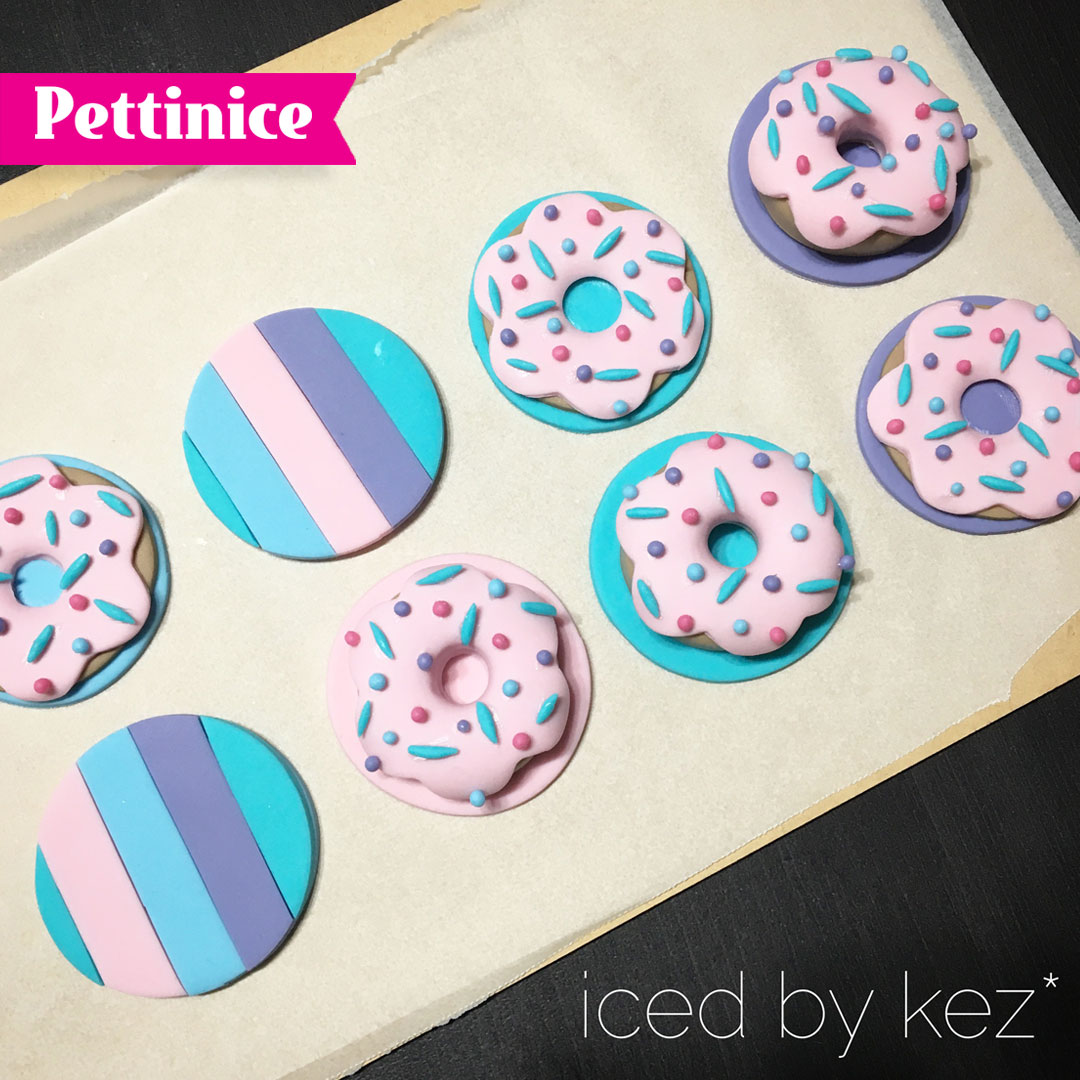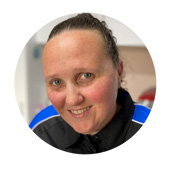 Kez Maxwell runs Iced by Kez in Auckland, New Zealand.  
"My passion for cake decorating came from making my kids their birthday cakes and has grown from there. I have been decorating for four years now and learned so much along the way. In the beginning Youtube was my class room - but since then I've made some amazing friendships through Facebook in the vast cake world there and through these friendships have learnt so much!"
You can find Kez on Facebook and Instagram. 

Want to see more tutorials?