Pricing and Sustaining a Business with Jackie Thompson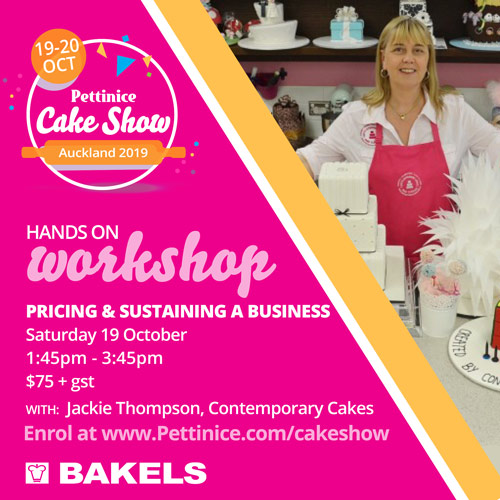 Pricing and Sustaining a Business with Jackie Thompson
In this workshop learn the ways to sustain a business. Not just a hobby that pays, a business that pays and is profitable. They are not the same.
Pricing: how you need to know the costs before you can even quote.
Spaces are limited, so please book early to avoid disappointment.
Date: Saturday 19 October 2019
Time: 1:45pm - 3:45pm
Cost: $75 + gst
Instructor: Jackie Thompson, Contemporary Cakes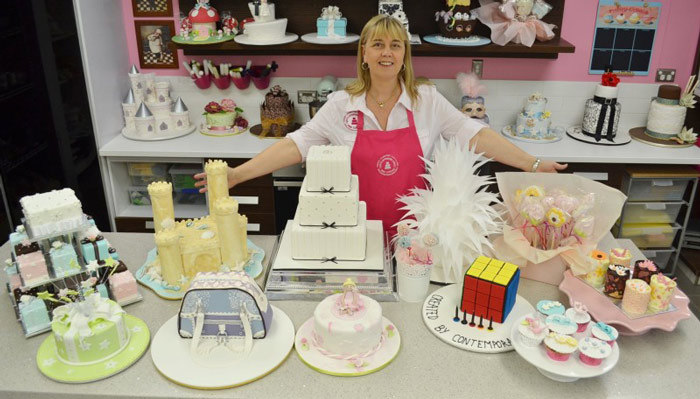 Contemporary Cakes and Classes are based in sunny Queensland, Australia. Jackie is a qualified chef and pastry chef and has traveled the world with her cake decorating skills. Her designs and tutorials have featured in published International and National cake magazines and bridal magazines. Contemporary Cake Designs Book One is available to buy from her website and overseas from Amazon and now available as an E-Book. 
You can find Jackie on Facebook and Instagram.

Check out the other classes available:
Remember to purchase your Pettinice Cake Show pass, valid for both days. 
Kids 12 and under are free.