Kawaii Panda figurine tutorial with Karin Klenner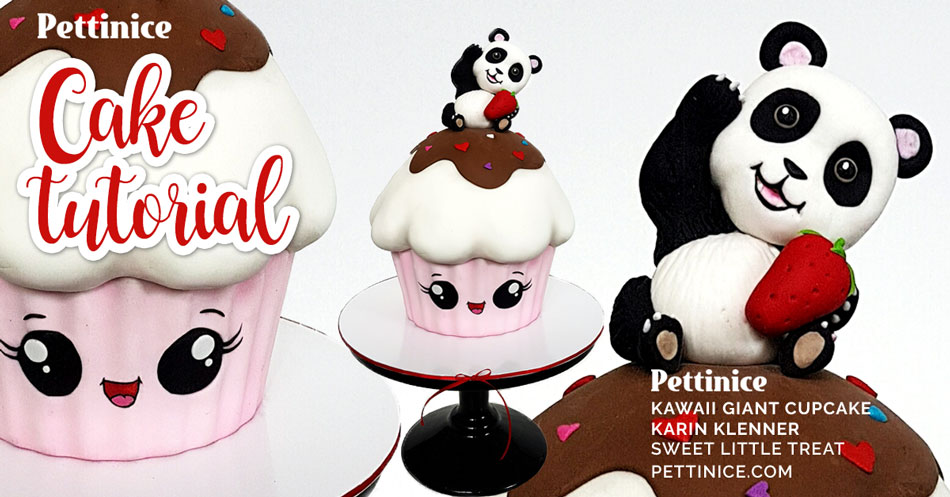 What you need:
Black and white Pettinice fondant
2 x Lindt choc balls
Small tipped silicon pointy tool
3 x took picks or shortened kabab sticks
Paint brush
Poly tier or something to assemble panda on to.
Water
Tiny ball of light brown and another or pale pink fondant
White and black paint (optional)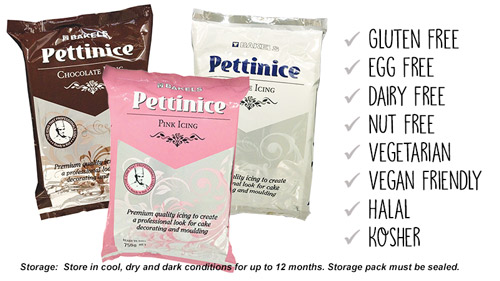 Create the panda body
Grab a lindt ball with a ball of fondant about 1.5 x the size of lindt ball.
Flatten it in your hand and place the ball inside.
Wrap and press fondant around the ball and make a tear drop shape.
Use your silicone tip to make little fur strokes.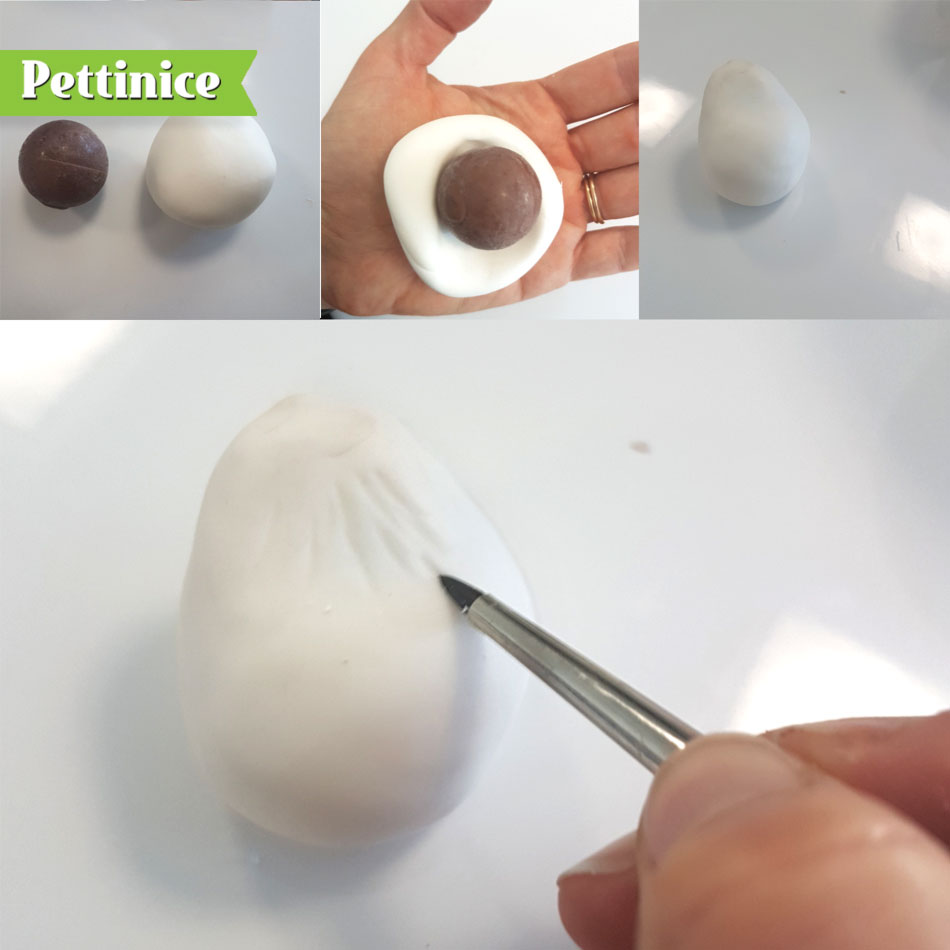 Create the panda head
Repeat wrapping the lindt ball but this time you are keeping it in a circle.
Use a thick paint brush or tool to make an indent where the eyes are going.
Mark eyes with a ball tool.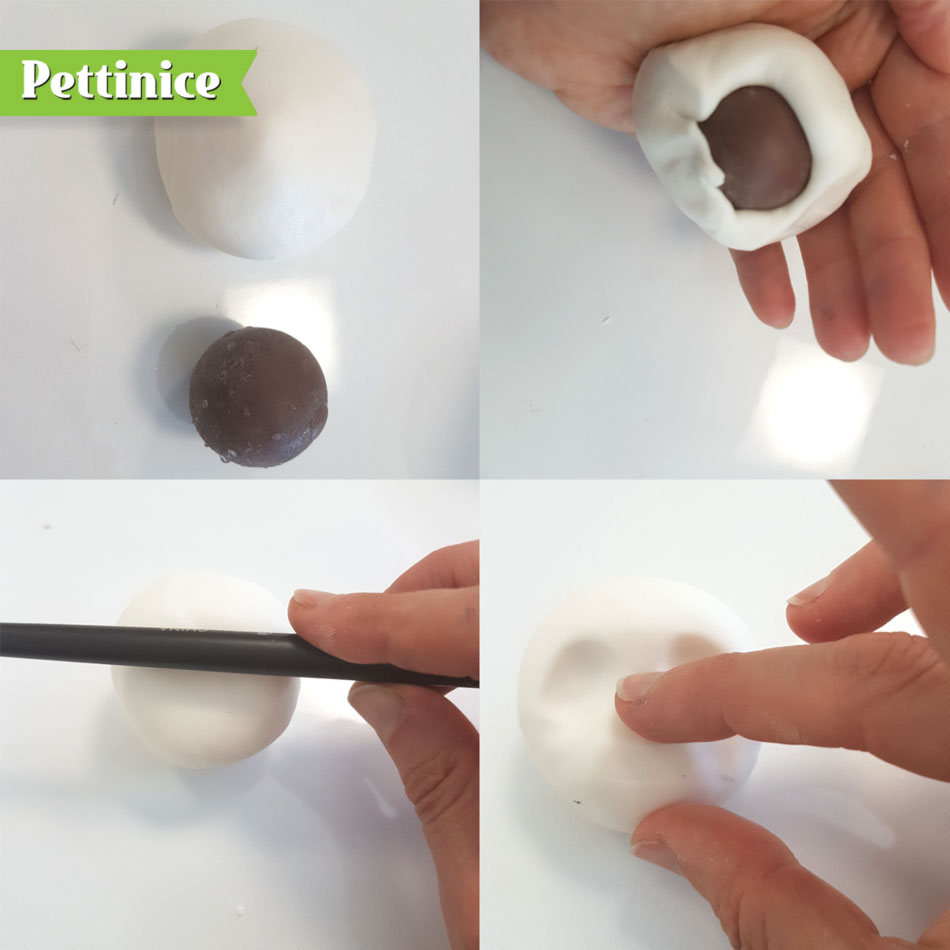 Begin shaping the panda face
Pinch the fondant to make a little raised nose.
Use a blade to mark a mouth.
Use your silicone tool to clean up and widen and shape the mouth.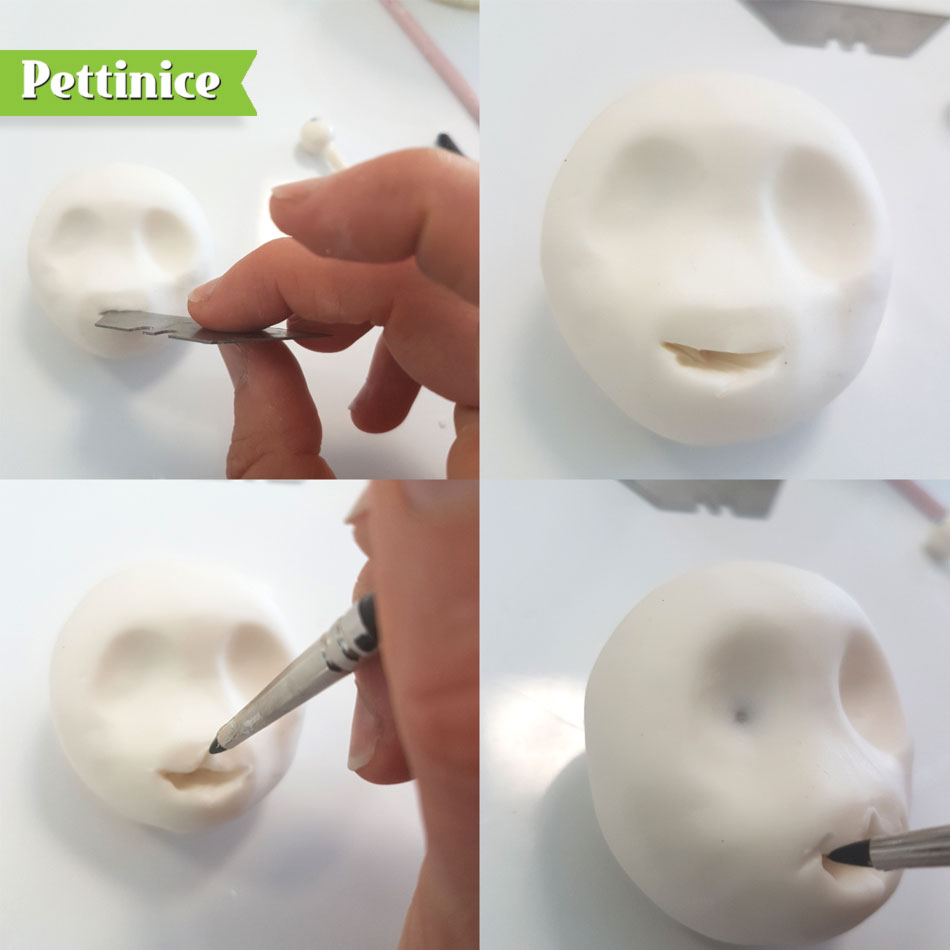 Continue to shape the mouth and add in little side smile lines.
Add a little indent where the nose will go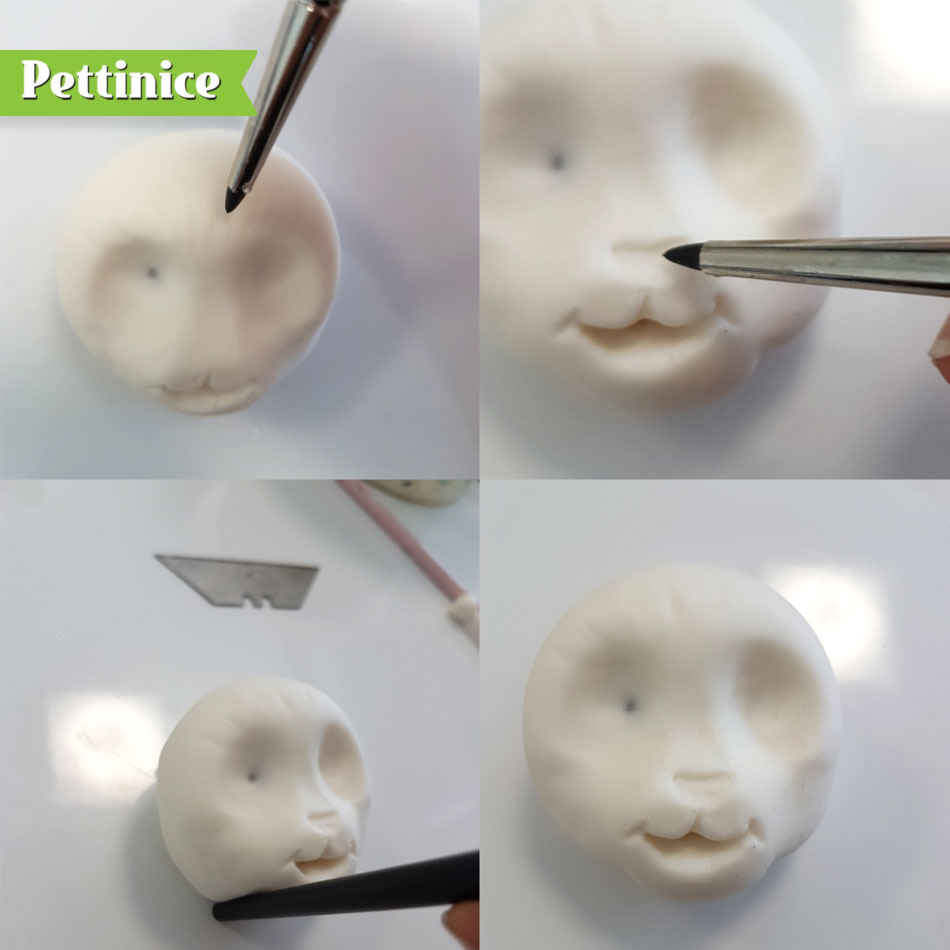 Roll a little pink piece of fondant and flatten. Trim and put in the mouth.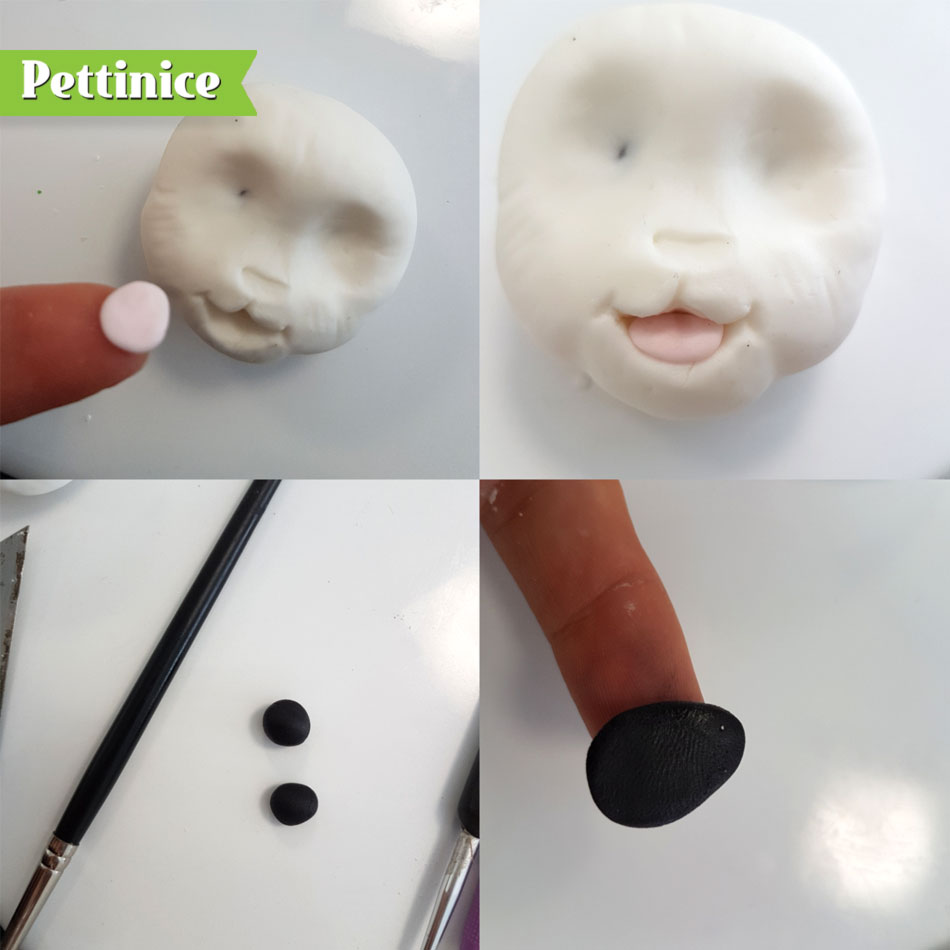 Roll little black balls, flatten and add to the eyes.
Press your ball tool in to make indents where the eyeballs will go.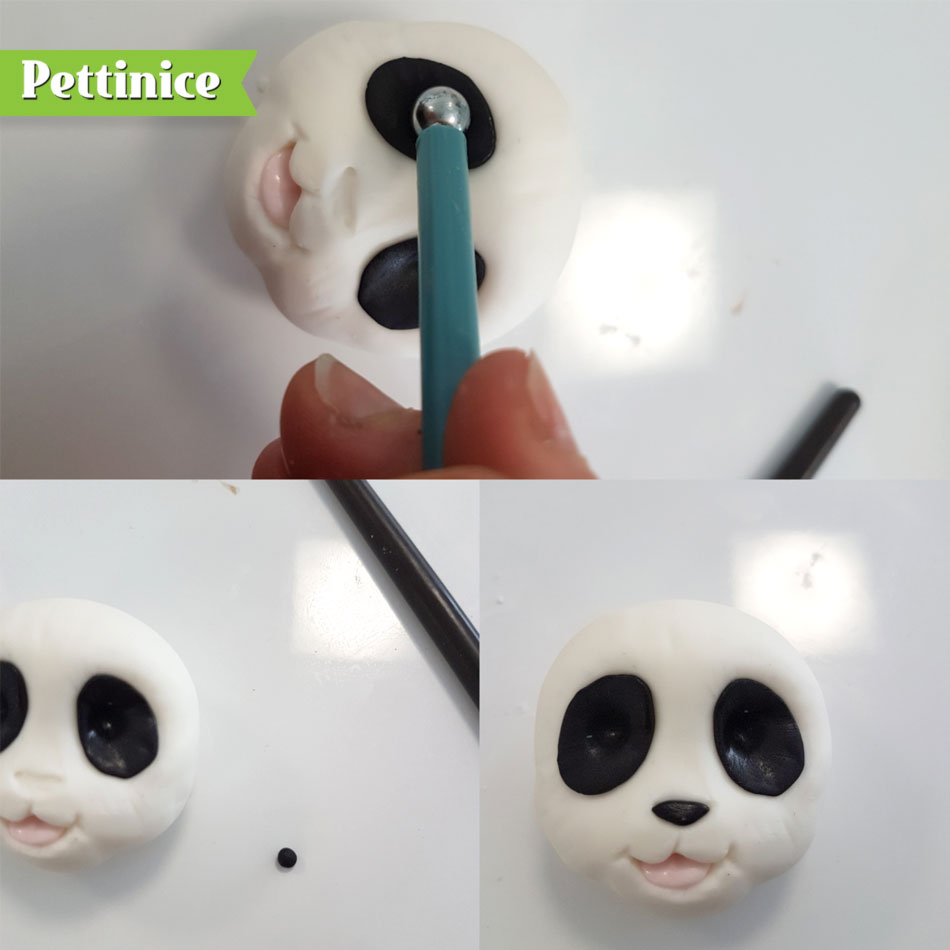 Roll little tan balls and put in the eye sockets.
Line the mouth with tiny bits or rolled out black fondant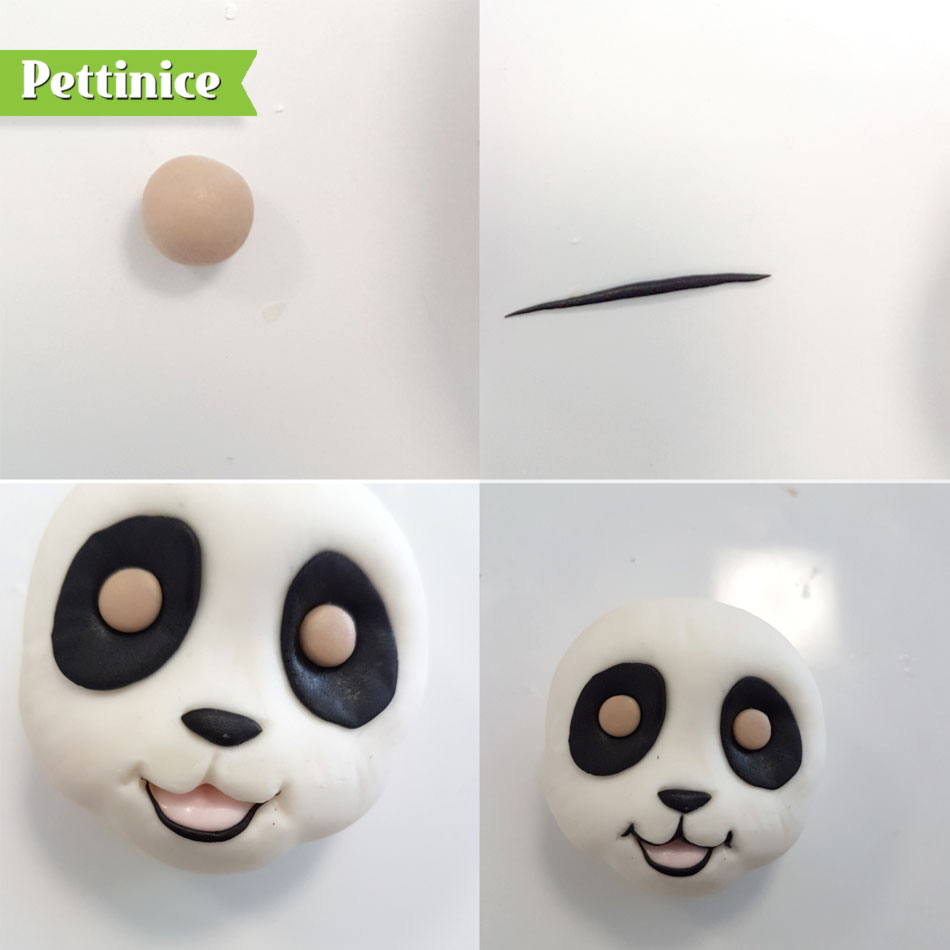 Push a stick off centre in the body. It will easily go through lindt ball.
Add the head on to the body.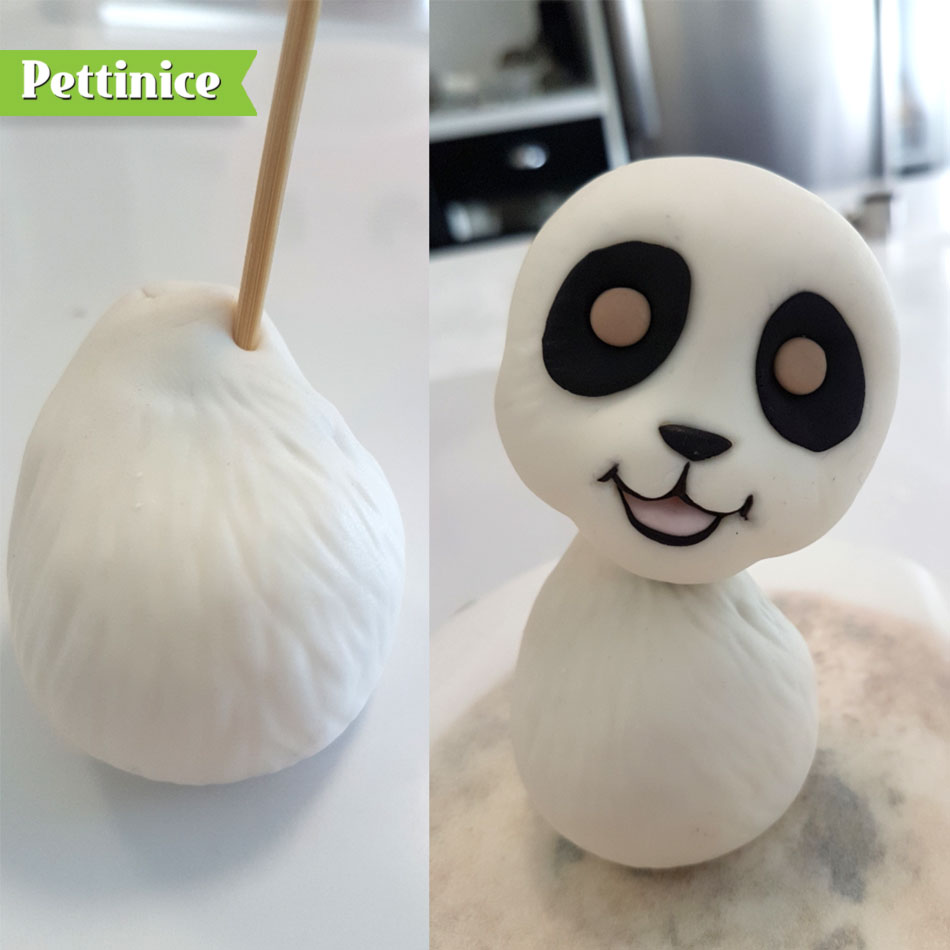 Roll black fondant in to leg shape flatten so it sits next to body and shape a foot using your fingers and pointy tip tool.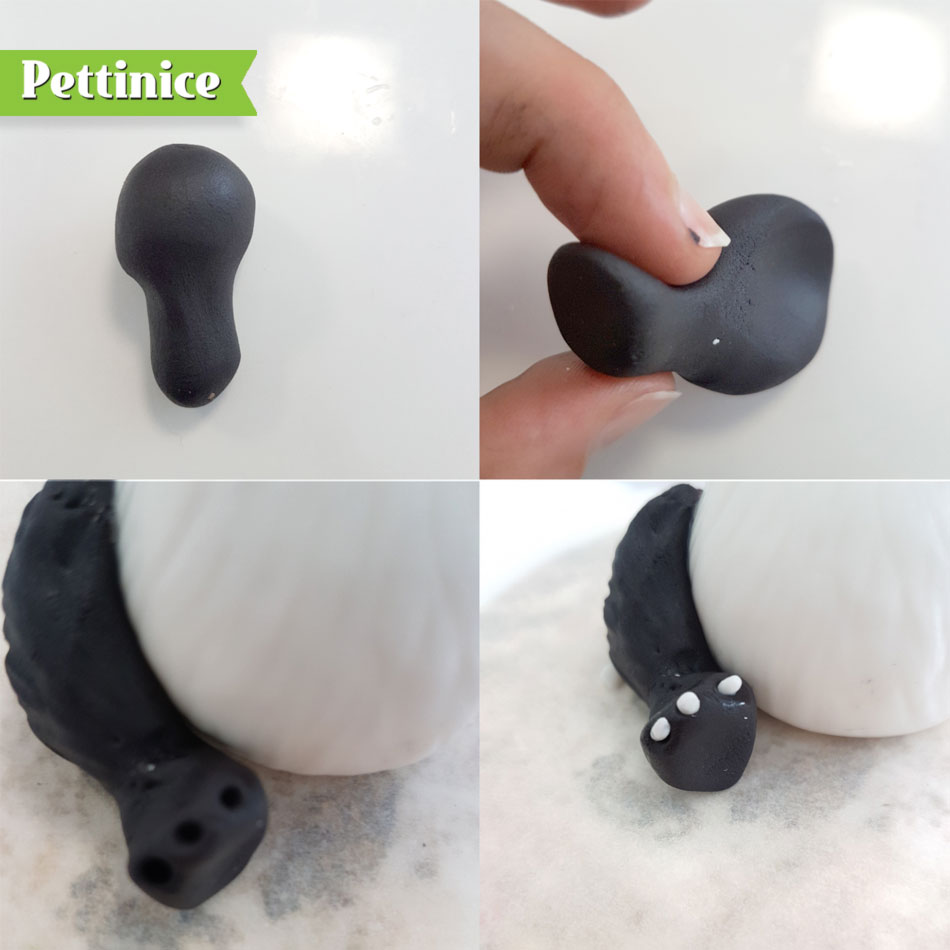 Add arms and make holes for little claws.
Add brown fondant to feet.
Put a stick in panda and press in strawberry.
Add the arms.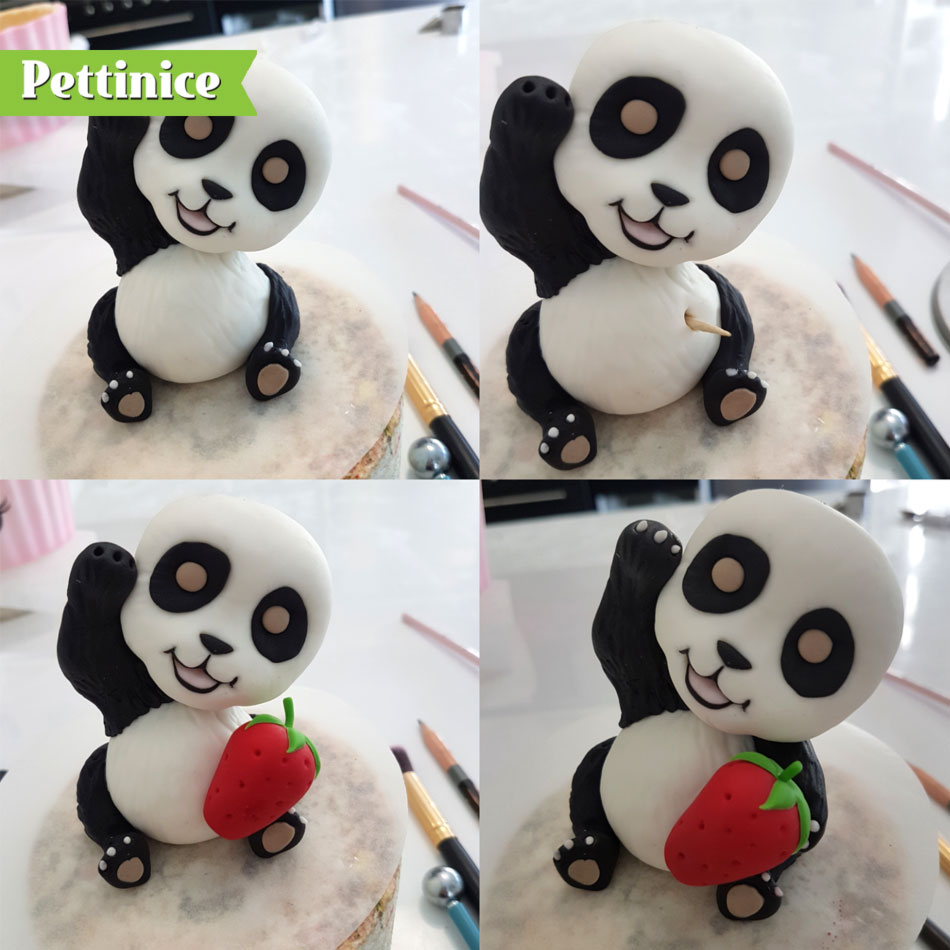 Indent where you want the ears to go.
Roll black balls of fondant. Indent the ears with a ball tool.
Trim slightly and stick on with a bit of fondant.
Add little bits of pink.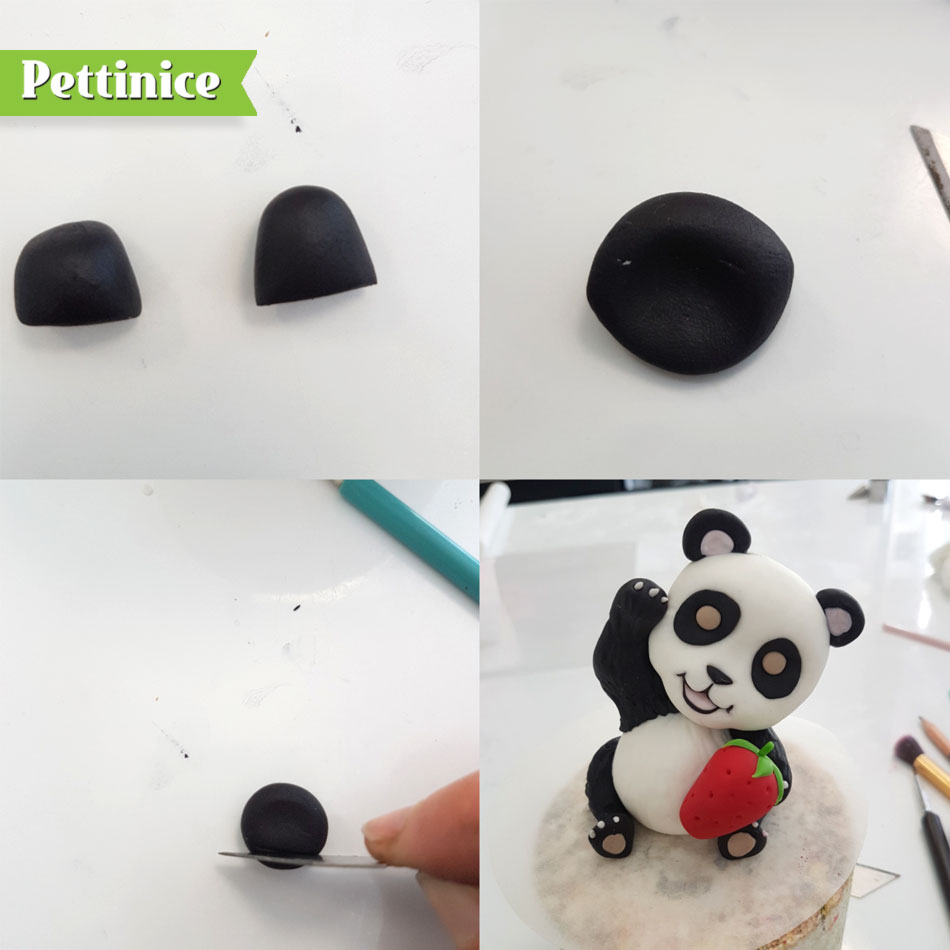 Paint little black circles on each eye.
Alternatively put tiny black bits of fondant on, just make sure it doesn't bulge.
Dust a bit of darker pink in the mouth.
Paint a dot of white on the eyes or use a teeny bit of white fondant.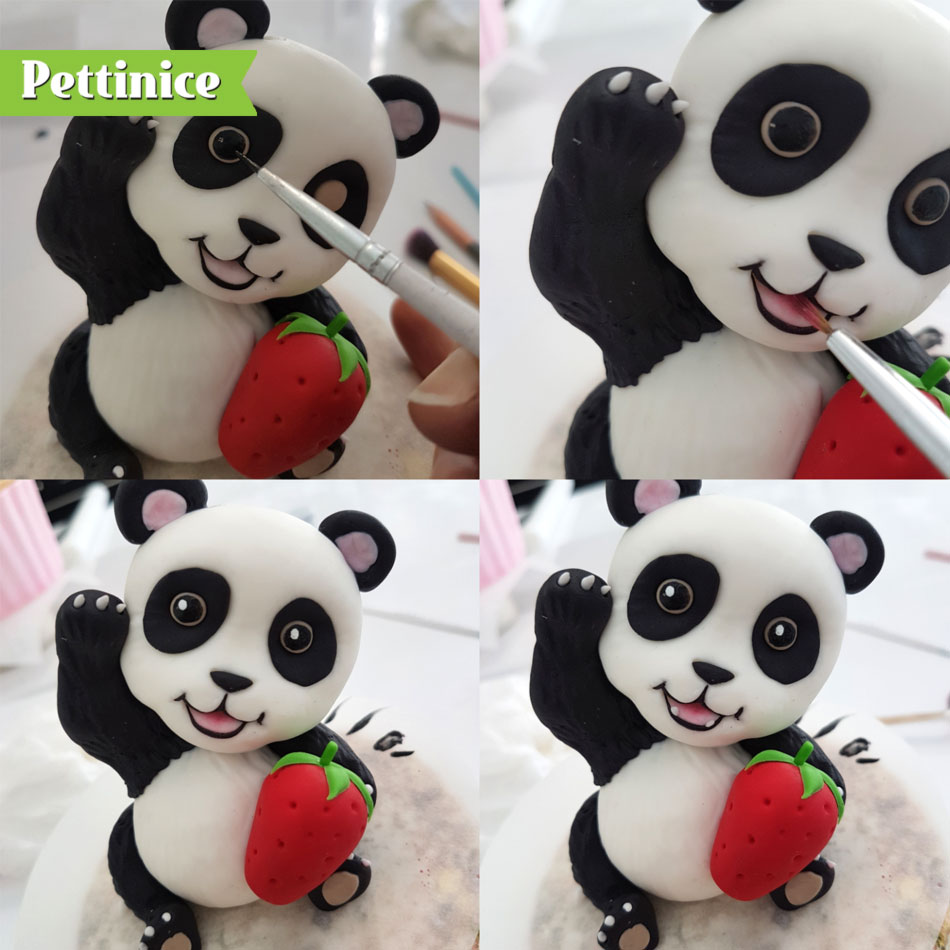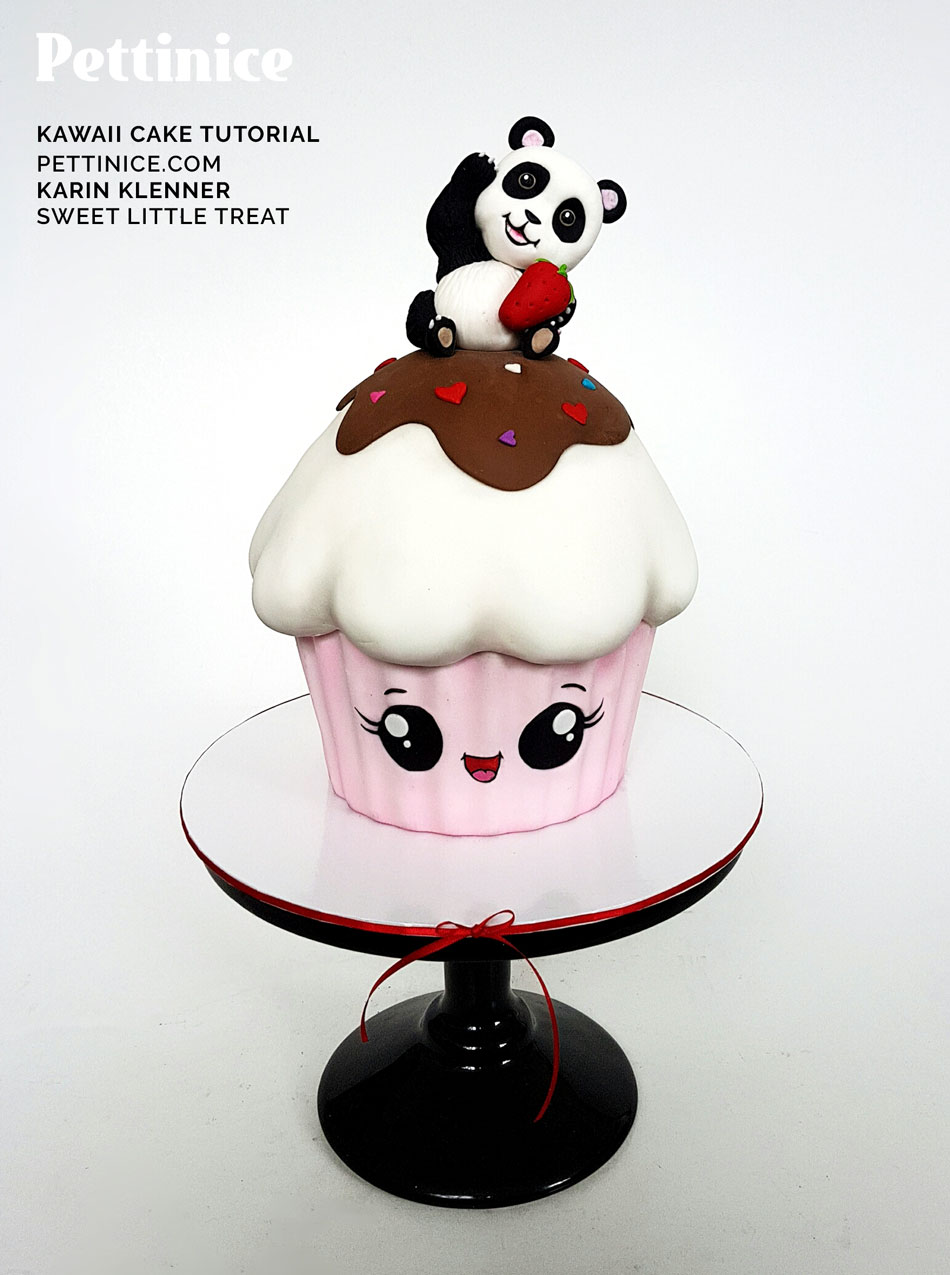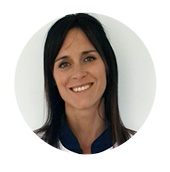 Karin Klenner owns Sweet Little Treat located in Hamilton, New Zealand.  She says "I'm a mum to two little boys which are my world (and have been known to destroy my world by attacking the odd cake) and married to an amazing guy who, thank goodness, is very good with a drill because my favourite cakes to do are 3D sculpted cakes. I love doing animals especially."
You can find Karin on Facebook and Instagram. 




Want to see more tutorials?