Jo Tan is the owner of Scrumptious, a custom cake studio operating in The Gardens Manukau, New Zealand since 2013. Although a versatile cake decorator, Jo's favourite style gravitates towards soft romantic cakes with a touch of vintage.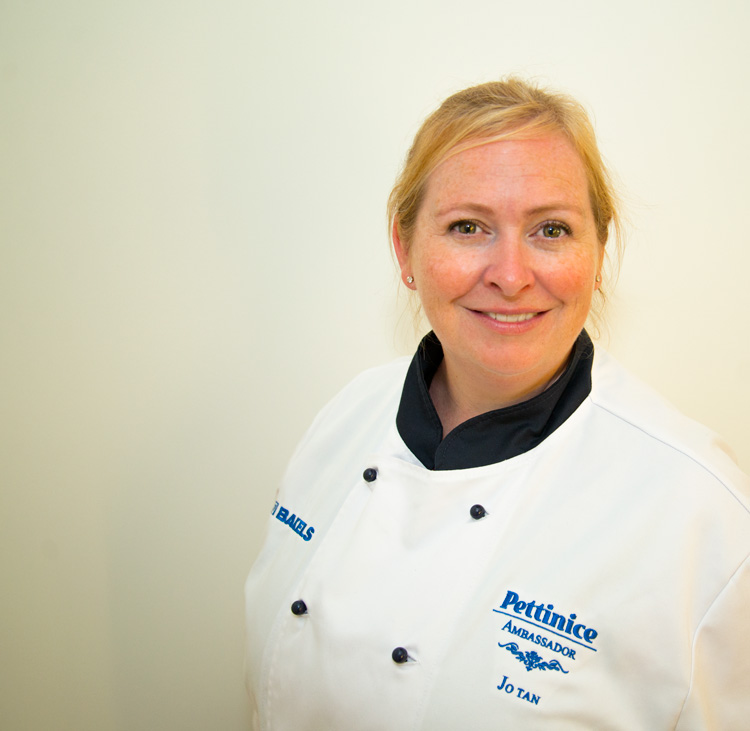 I have been using Pettinice ever since I started. I find it to be the easiest to use, with the least amount of cracking.I also prefer the flavour, as do my customers.
Jo started making cakes for her children around 2001 and her designs have been fun and varied, including an octopus sitting on bananas to a rainbow tree. She laughs when she recalls how terrible her first cakes turned out, but enjoyed making them so much she decided to learn how to decorate a cake properly.  Now she enjoys sharing her skills while teaching and demonstrating. Her number one tip: "Patience is a virtue, so spend that extra time to get it right.'
Cake highlights include numerous appearances and slots cake decorating on Good Morning and the John Campbell show. Jo recently received 1st place in the professional category at the 2015 Auckland Cake & Craft Show. Her work has been published in international magazines and has enjoyed participating in international and national cake collaborations including; Peter Jackson, Bake-a-Christmas-wish and Sugar Skulls. 
You can find her on